The Miller Media team offers managed hosting and support for 10,000+ sites from all around the world.
Miller Media Hosting Platform
Bandwidth and Resources
Our systems are connected directly to redundant 10GB scalable network connections. By default, each site receives 12 GB RAM, 6 CPU Cores and 100 GB of SSD disk space. These resources will be scaled based on the requirements of your application.
Uptime and Availability
The Miller Media Platform provides a 99.9% uptime guarantee of the servers and hosting infrastructure. The goal is to always have 100% uptime, but in the event that your site experiences issues, our team operates 24/7 ready to work with you.
Hardware and Software
Hardware
The Miller Media network is built with Dell hosting servers, Samsung SSDs and Arista networking equipment.
Software
Custom systems are complimented by Cloudlinux, CageFS and LVE, providing clear instance separation and flexible resource allocation.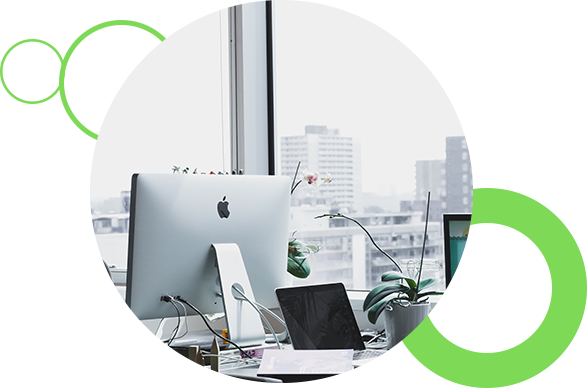 Datacenters
Miller Media has co-located and hardened data center in Troy, Michigan and Barcelona, Spain. These datacenters are SAS 70/SSAE 16 compliant.
Troy Datacenter Hardened Infrastructure
40,000 sq. ft. of Power Protected Space
Dual 750kVA Diesel Generators
Full Climate Controlled Environment
Dual 500kVA UPS
Dual Fiber Data Entrances
Security
Gated entrances with keycard protocols
24/7 Interior/Exterior Video Surveillance
Unmarked Buildings with Vehicle Blockades
Data Backup
Backup Methods
Database backups are saved locally to /backups folder outside of the root folder of the applications. Database archives are stored in .sql.bz2 format.
Frequency
Database backups are created twice daily for every site.
Retention
The local database backups are overwritten after 7 days, however the remote file backups contain these databases, which are retained for an additional 14 days.
Backup Method
Server level backups include the entire file structure of all sites, including the .sql.bz2 database archives. These backups are saved within Miller Media infrastructure.
Additional individual site backups will be taken via Akeeba, which will automatically be sent to a destination server of the clients choice.
Frequency
Block level backups are initiated once per day at approximately 3am EST.
Retention
Daily backups are retained for 14 days.
Backup Method
Manually initiated from within the Client Area by the client or Miller Media team member.
Frequency
These are created as frequently as are needed by the client.
Retention
Manual backups are retained within the Client Area for as long as the client would like to keep them. They can be easily downloaded at any time for archiving by the client.
Backup Method
File and database synchronization occurs between the primary site(US datacenter) and failover site (EU datacenter). The failover site is continually locked down via htaccess file lock.
Frequency
Synchronization occurs daily.
Retention
The failover site(s) remain inactive to be used as needed for either staging purposes, disaster recovery or DNS failover.
Data Recovery
Local Database Restoration
Full Restoration
The restoration of locally stored copies of the MySQL database can be performed by the client or Miller Media staff through the Client Area. The restoration time depends entirely on the size of the restored files, however the average recovery time is 5 minutes or less.
Partial Restoration
Specific database tables can be restored upon request, however the circumstances need to be evaluated to ensure there is a complete match of data between current database and restored tables. A partial database restoration can require up to 1 hour since additional research needs to be performed to ensure data compatibility.
Full Restoration
Upon request, Miller Media staff can restore the entirety of the files, database or both from remote backups. The ability to restore to a specific time depends entirely on the frequency of backups and resulting restore points. A full restoration of a particular site can require between 15 minutes and 2 hours depending on the size of the site and the amount of files being restored.
Partial Restoration
Specific files can be restored from any restore point by Miller Media staff. The ability to restore to a specific time depends on the frequency of backups and the resulting restore points. A partial restoration can take between 2 minutes to 2 hours depending on the amount and size of the files.
Purpose
The live failover site remains fully extracted, so no restoration is necessary. This site is locked down, a username and password are required to access it. It's purpose is to be a "hot copy" that remains up to date (within 24 hours of production site). It can be used as a disaster recovery option and as a staging/testing site. It is recommended that this site be located in an alternate datacenter to the primary site.
Failover Process
The live failover site remains fully extracted, so no restoration is necessary. The failover process is as simple as pointing the domain to the failover IP address.hours depending on the amount and size of the files.
Service & Support
Hosting
The Miller Media Hosting Platform is built from the ground up to be a managed LAMP (Linux, MySQL, Apache, PHP) hosting environment that offers peace of mind to clients regarding compatibility and security of every level of the platform from the hardware up to your specific application.
Platform Updates

Unless clients request otherwise, the Miller Media Platform Team determines the most suitable updates to run on the platform. When choosing which versions/updates to run, security is the primary focus. All aspects of the platform are evaluated with real-time update monitoring. Updates are scheduled according to their urgency.
Logs and Log Retention
Access Logs

Apache access records all requests processed by the server. Information such as IP address, time, and the nature of the request are recorded. Access logs are archived daily and stored in remote backups. They are made available to the client upon request.
Error Logs

Apache Error logs send diagnostic information to record errors encountered while processing requests. These log files can be used to troubleshoot application problems and are saved locally. Error log retention time is adjustable within the Client Area.
Escalation Protocol
Non-Emergency Escalation
Email requests to the following contacts:
hosting@millermediainc.com
Contact via telephone:
Office: 248.528.3600
Active Monitoring
All aspects of the application and platform are monitored in real-time from external locations. This is done via ping, http requests as well as specific query strings. If a fault is found by our monitoring system, a text message, email and telephone call is made to the appropriate departments to investigate the issue immediately.
Client notifications for actively monitored sites and specific pages can be set up upon request. Query string responses can be sent to the client on up to 21 monitoring points as included in this proposal.
Platform Security
Managed Platform
Updates and audits to core systems are regularly performed. Systems are kept to a state of minimum necessary access (i.e. restrict ports, db access, etc) for security purposes.
mod_secrurity + Comodo WAF
The Miller Media platform utilizes a custom implementation of mod_security with custom rulesets along with Comodo WAF rules. These can be implemented on a site by site basis, or systemwide.
Brute Force Preventions
SSH/sFTP, FTP, MySQL and website admin area are protected from excessive login attempts via Fail2ban and mod_security.
Zero Day Security Patches
In the event that widespread security vulnerabilities are found within your application on the Miller Media platform, your application can be patched automatically as part of broad protection efforts. This typically occurs within just a few hours of the disclosure of a zero day vulnerability.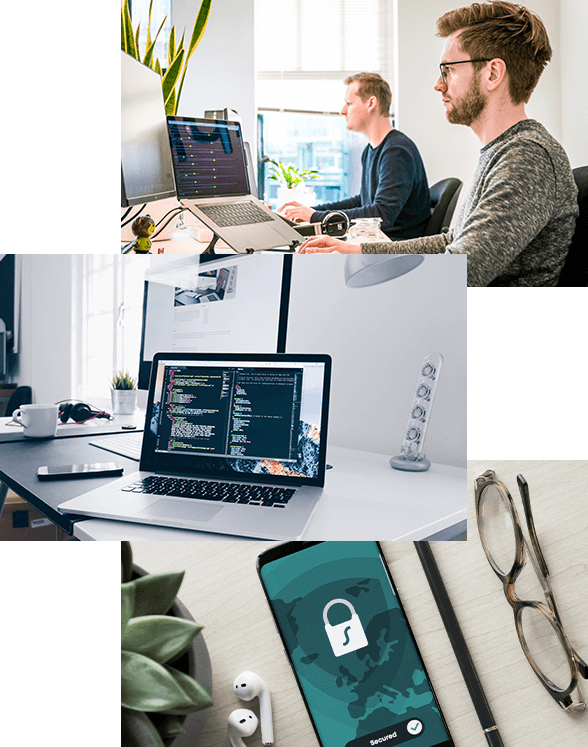 Active Antivirus Scan
This ensures additional security on file uploads and site files, Miller Media will implement mod_clamav to scan files in transit and at rest for malicious code and viruses. This service will be included on all sites.