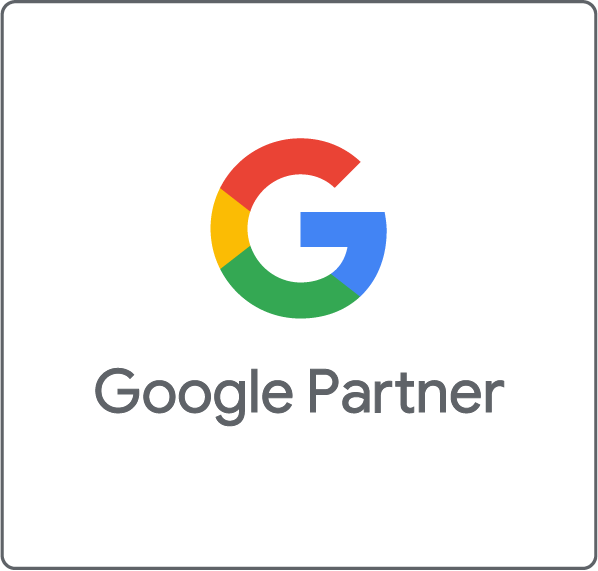 Google Partner
Look for the badge
The Google Partner badge shows that specific Partners have passed Google Ads product certification exams and are up-to-date with the latest product knowledge. In other words, they earned it.
Miller Media has been a Michigan based Google certified company since 2005 and has achieved Google Partner status.
The Google Partner program is the long-standing Google Advertising Professionals (GAP) program, featuring a more rigorous exam process designed to provide more comprehensive and up-to-date strategy-focused training and certification on the latest tools and best practices for managing AdWords accounts.
The Google Partner program raises the bar for AdWords certification in the following ways:
New, comprehensive curriculum designed to improve strategic and tactical knowledge
Introduction of annually refreshed advanced level exams illustrating competency in search, display, reporting and analysis
To match the updated training materials, new higher exam requirements for individual qualification -- Advertising Fundamentals and one advanced exam
Get the help you need.
Miller Media specializes in the following Google Ads product areas:

Search Advertising
We can help you create and optimize ads that show up on Google Search. We can also advise on keyword strategy and budget planning.

Mobile Advertising
We can help you connect with potential customers on mobile devices through text, image, video, and HTML5 ads.

Video Advertising
Need assistance with implementing and optimizing your video ad campaigns on YouTube? We can help!

Display Advertising
We can help you create compelling visual ads that reach potential customers on over two million websites and 650,000 apps.
Shopping Advertising
Miller Media's PPC team currently handles paid search marketing for a wide variety of small and large businesses, including B2B, B2C, and industrial firms.