Testimonials
Hear what our clients are saying about their experiences
Please contact us for the complete testimonials.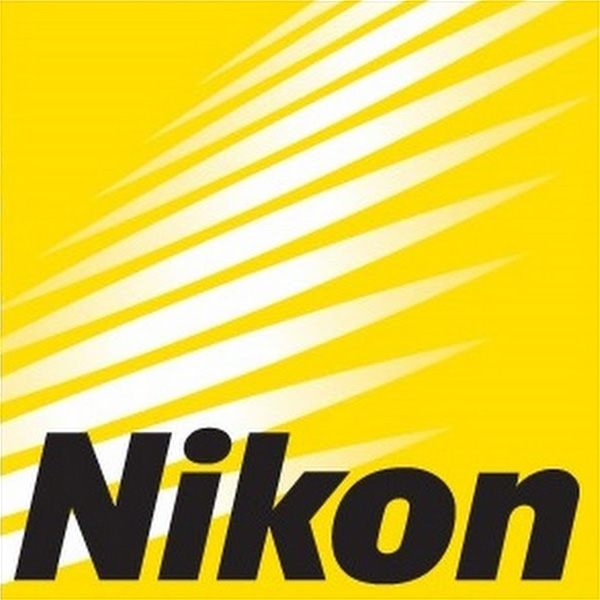 ---
I wanted to tell you how pleased we are with the work of Miller Media. The website looks and functions great. Customers have commented on how much better is it than our last version. Great job and we look forward to working with you on other projects in the future. Please stay in touch.
Materials Suppliers
---

The website Miller Media created for us is fabulous. It has already generated some new customers and I am getting compliments on it daily.
Miller Media should be very proud of the work they are doing here.
Medical
---

We highly recommend Miller Media to any company that uses the internet for promoting their company and their products.
A few years ago, we came to them looking for a fresh new look for our website. At that time we were - and so was our website - virtual dinosaurs. We were paying way too much in our pay-per-click promotions and our search engine marketing was virtually non-existent. To make matters worse, we didn't know it. While we were getting lots of activity, it was mostly activity that we didn't want.
Miller Media was easy to work with and made us feel at ease about all that had changed since we last did our website... and basically everything had changed. What was especially nice was that their bill matched their original estimate.
Since we worked with Miller Media our website is noticeably "cleaner" and it is easier to navigate. As a result, our customers are finding what they are looking for and staying on our website longer. This makes us perform better with the search engines and get a higher "organic" ranking. We don't have to sift through pages of irrelevant leads anymore. The customers that contact us are well informed and are looking for products that we make. All this and our pay-per-click bills went down too!
They did what they promised, they are very nice to work with, they give monthly reports on themselves, and their prices are reasonable. We are very happy working with Miller Media.
Controller Manufacturer
---

Because of its content, it has increased our business due to the fact that it educates and informs the customer to make the right buying decision. Our website is a one of a kind website and the only one that educates the customers in our industry.
Ball Screws & Acme Screws
---

The website that you helped build us has been working very well. Just yesterday we had 3 potential new customers call as a result of finding our site using Google. I'm sure I don't need to tell you that this was a shock. Our customers typically do not come to us this way. I am looking forward to this type of lead generation in the future.
Staffing Solutions
---

Our old website never showed up in the search engines. Since Miller Media launched our new site, the exact same web-content now generates high level returns in the major search engines.
Engine Testing
---

Miller Media was responsible for our inaugural company website and we have been with them ever since. The design proficiency and customer service provided has been exceptional throughout the years. Our search engine results have more than met our expectations, which along with the website, has brought in a new array of customers to a well established customer base. Overall, our web experience with Miller Media has provided a more than satisfactory return on investment, and I would definitely recommend their services.
Lumber
---

Our experience with Miller Media was a good one. Our website is much better than it was before and we've seen a significant increase in the activity generated from our Internet presence. We have spoken with several "web developers" over the years, and we haven't found any that are more knowledgeable in search engine optimization and W3C programming than you and your team.
High Precision Screw Machine Components
---

Miller Media did a great job with the redesign of our website. They provided great tools and resources to keep in touch with the designers and provided guidance where needed. Our customers have all liked the new design and find the FTP site Miller Media provided to be easy and efficient to use. We have gained some new customers bsed on our improved placement on search engines and informative pages. We would recommend Miller Media to any company who wants to save money and improve their search ranking.
Custom Mold
---

This has been an exciting year (2010) that we are bringing into a close. With your assistance we have stretched our horizons from domestic shoes to now include Australia, Europe, Great Britain, The Netherlands, France, India, South America, Central America, and let's don't forget our neighbor Canada. Your recommendation to enhance our website proved to be invaluable.
Plasma and Flame Cutting, Heat Treating
---

In May of 2008 we found ourselves looking to reenergize our brand and increase its online presence. While researching web development companies, we found thousands to choose from, but only one understood our needs within the industrial sector. After seamless implementation of a new site, the first 6 months saw an increase in traffic by 20% and the strategic SEO Miller Media implements had our website found organically on the first page of Google above most of our competition.
Heat Treating, Annealing, Shrink Fitting, Bar/Billet Heating
---

Because of this Miller Media website we have seen new markets opened up to us, both nationally and internationally. I want to thank Miller Media in bringing new success to us.
Gears
---

Because of Miller Media's Internet expertise, we are now getting sales leads from not only around the world, but from tangible customers that actually make purchases.
Hydraulic Components
---

It has been a pleasure working with Miller Media to develop our website. We believe the website is nicely organized and is now much better than it was. The website also includes our brochure which can easily be downloaded. Most of our communication with customers and associates refer them to our website for additional information and insight regarding us. Over the last several years we have added many new customers, some of which are large customers awarding new business to us on a continuing basis.
Manufacturing Services
---

We have been very pleased with the increase in online inquiry activity since our new website has been launched.
Machine Bases
---

Since Miller Media developed our website we are now receiving inquiries from throughout the world. Most notably England, Asia, South Africa, South America, Singapore, Mexico and more.
Magnetic Equipment
---

Miller Media has designed our website to not only modern but also to be easy to navigation for customers who are not familiar with our products. Because of the design of our website, we are positioned very high on Google & Yahoo in the products we sell. Internet advertising is the only type of advertising we do. We are very happy with the new business and inquiries we get from sponsored links and high positioning on the big search engines. In this slow global economy, we are still able to reach new customers both large and small throughout the world.
Hot Melt

Our goal was to break our dependence on the auto industry. We are now rapidly trending into new markets and experiencing increased non-auto sales growth.
Cylinders
---

Miller Media along with us have developed a far reaching website. The site has given us a key to unlock diverse markets across the globe.
CNC Machining, Wire EDM & Cutting Tools
---

We are very pleased with both increased sales and traffic we have received from our Miller Media webite. Miller Media's staff treats you as if your their only client.
Deep Draw Stampings
---

We are very pleased with the website Miller Media developed. The design has allowed us to present a great deal of information to our customers & potential customers in an easy to navigate format.
Ink Marking Systems
---

We were extremely pleased with the excellent web design developed by Miller Media. We launched the new website in June of 2010 and have received nothing but compliments on the usability and overall look of the site. Miller Media also assisted us in becoming more searchable in the online market.
Automated Shipping
---

Miller Media provided us with an innovative approach to porting our website and enhancing its performance that met our budget. Their work has been professional and responsive and we're seeing increased traffic through our new site. Thanks Miller Media!
Robotic Integrators
---

We recently launched our new website with the intent to make our product information more accessible to architects and customers around the world. The results have been exactly what we were looking for. Our customers can easily navigate the new site and can gather most, if not all, of the information that they are looking for. Thanks to Lisa, Nicole, and everyone at Miller Media.
Hangar Doors and Industrial Doors
---

We are very pleased with the design and appearance of our new website. The staff at Miller Media listened and responded to our objectives and suggestions and had good ideas during the design process. Furthermore, we rely on Miller Media to maximize the effectiveness of our Internet advertising.
Strainers, Stamping, Cylinders